Depending on the time of day and location, incidents create 55-60% of the congestion on highways in Nevada.
Identifying the severity and location of a crash can significantly shorten the response and clearance times, it may even save lives.
An accident that occurs as a result of congestion or distraction from a prior crash is referred to as a secondary accident.
Exact figures on the number of secondary accidents are difficult to calculate. Preliminary results of a study by UNLV indicate that as many as 22% of all incidents in the Las Vegas region are the result of an earlier crash.
Secondary crashes can potentially be more serious than the original crash as motorists become impatient and distracted with their driving. National studies show that as many as 18% of secondary crashes result in a fatality.
Every minute a crash remains in traffic
Multi-agency, multi-disciplinary training for various aspects of traffic incident management is offered by members of the TIM Coalition at regular intervals. Trainers are FHWA certified and approved by the Nevada Department of Public Safety and Nevada Department of Transportation. Please check the calendar for specific training locations and times. TIM training is open and free to TIM Coalition Members.
If you wish to provide training for TIM stakeholders or wish to have a specific training offered through the TIM Coalition please email david.strawn@parsons.com
Download the SHRP2 TIM Training Overview:
If you would like to host a TIM Responder 4 hour Training or a Train the Trainer for two days please contact us!
Las Vegas Valley Hands-On TIM Exercises
In May 2017, the Nevada TIM Coalition held three full days of hands-on TIM exercises for Las Vegas Valley responders. This multi-disciplinary, dynamic training included work zone traffic control, hazmat spill containment, responding to a mass casuality major incident with fatalities.
Safety Summit Crash Demonstration
On October 17, 2018, the Nevada TIM Coalition facilitated a realistic crash reconstruction to demonstrate TIM best practices and the roles of first responders at crash scenes. The Nevada Traffic Safety Summit is an annual event held each October in Reno. For more information on the summit, click here. (Any injured person shown in these photos is an actor or a manikin.)
Traffic Incident Management Demonstration
Nevada TIM Coalition Training Video
Traffic Incident Management (IACP Video) provides an 18 minute explanation of what TIM is.
Move Over – Responder Safety
TIM Emergency Response – Las Vegas
HATS of Incident Management
Cobb County Roadway Safety
Traffic Incident Management
2021 Nevada Traffic Safety Summit
Pictures from TIM Training and other Activities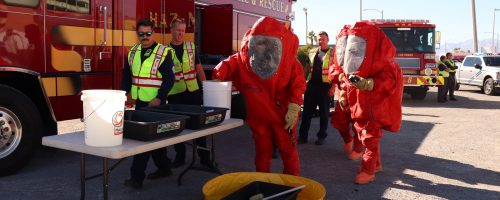 Las Vegas Fire and Rescue, along with other first responders, participates in the Nevada Traffic Safety Summit held in Las Vegas on October 19, 2021. We are grateful for those that gave of their time as well as offered their skills & talents to make this another successful event.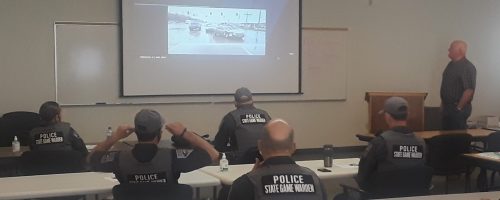 A SHRP2 4-hour TIM Training class was held on March 10, 2021 for the Department of Wildlife. This training was invaluable to this department as along with their other duties, they also work vehicle crashes. In 2021, there were 430 first responders trained throughout the state.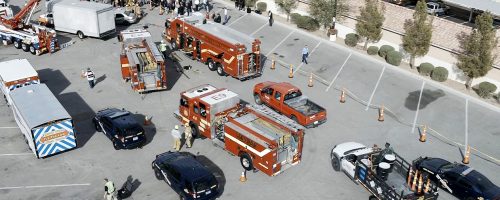 The Nevada TIM Coalition will continue to focus on training, multi-disciplinary demonstrations and exercises, and other activities in order to bring attention to responder safety. The Nevada TIM Coalition thanks all for their continued support and participation.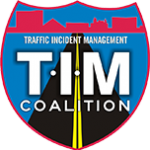 Facebook link for additional information:
National TIM Resources: 
Nevada TIM Resources
Nevada Revised Statutes –
(These are the laws that are reviewed in the SHRP2 4-Hour TIM Training material)
Electric Vehicle Information & Resources – Online
Tow Operators